Recently, I was asked a question about learning the ancient art of Origami, the ancient art of paper folding.  While I am definitely not an expert, I have had some experience with creating fun projects.  However, I did need to do some research for books that will teach what you need to know about it. Below, please find the reviews of 3 wonderful books I discovered that will whet your appetite to learn more. Believe me, there are so many books and resources out that, that I just chose ones that were of interest to me at the time.
The Complete Book of Origami: Step-by Step Instructions in Over 1000 Diagrams by Robert J. Lang and photography by Robin Macey
This book was published in September 20, 2012 and is geared for ages 8 and up, or 3rd grade and up.  Thus this is suitable for children and adults, but might be more suitable for a slightly more advanced or intermediate folder. Interestingly enough, you can purchase this book for either the Kindle or in paperback. According to the publisher's review: Create nearly 40 striking paper figures with clear, step-by-step instructions and helpful diagrams. Features simple to advanced objects: cube, parrot, rabbit, seagull, cuckoo clock, rocket, mouse, elephant, violinist, Viking ship, and many more. I think this is very interesting in that you can truly learn to create some wonderful projects.
Origami Animal Sculpture: Paper Folding Inspired by Nature-Includes Instructional DVD by John Szinger and photography by Bob Plotkin                                                                     
Have you ever wanted to learn how to create beautiful paper animals?  Well, if so, this is the book for you.  It is a paperback that also includes an instructional DVD that allows you to truly follow along! The book was recently published, September 16, 2014 and already has incredible reviews. The online description states: Origami Animal Sculpture offers a refreshing take on the endlessly fascinating field of animal origami paper folding. In this book, folders will find beautiful photos, clear directions and an instructional DVD that make the creatures in this new collection a joy to fold and display. Author John Szinger has put together 22 expressive lifelike 3D designs with intermediate-to-advanced models of unusual animals and related objects. Do-it-yourself projects include:Adirondack animals and objects like the Canoe, Foxy Fox and Brown BearCephalopods such as the Octopus and Giant SquidArctic marine mammals including the Bull Walrus, Elephant Seal and NarwhalInsects like the Inchworm and ButterflyAnd many more! Origami folders will find that the sculptures they create are customized to exhibit the subjects' personality and attitude. Szinger's attention to detail is the hallmark of his work. He's been folding paper for most of his life, starting with paper airplanes at a young age. He devoured origami books at his local library and soon began experimenting with his own designs. Ten years ago, Szinger came back to origami after a long hiatus and began attending conventions, where he met other dedicated folders and was inspired to create his own original models. From these encounters, he began folding origami pieces for personal enjoyment, and to share with other origami makers. If I were interested in this creative outlet, I would definitely get this book!
Practical Origami: Folding Your Way to Everyday Accessories
edited by Shuo-no-Tomo and published in 2012
This book is different than the other two I reviewed above.  While this book shows paper folding, you will be creating real items that are perfectly usable around the house! Here are a few of the examples of what you can learn from this book:
Publisher's Review and description: With Practical Origami a world of simple useful designs await. With little more than some paper and your hands colorful sheets are transformed into everyday necessities such as stationary, packaging, toys and even kitchen utensils. You can impress your friends with origami-inspired wallets, table settings, and envelopes that pop up, fan out, and even hold hidden goodies. With a few basic techniques under your belt and the endless opportunities that paper offers, Practical Origami's projects will teach you the fundamentals of origami as you create playful animals and other designs perfect for greeting cards, jewelry, and more. The possibilities for using origami in design are limitless. Some applications take advantage of the richness of the folds that have a depth all their own. In addition to explaining the three very simple steps of the technique, the authors show how even novice folders can create breathtaking works of paper craft, as well as accessories and home furnishings incorporating these three-dimensional embellishments.
Sweets Box,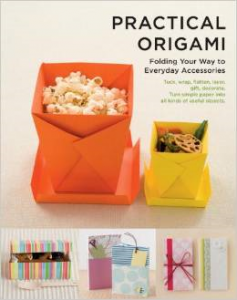 Deli Box, Lunch Box, Cutlery Case, Handbag, Japanese Chopstick Holder, Rabbit-shaped Chopstick Rest, Hat-shaped Chopstick Rest, Crane-shaped Chopstick Holder, Cherry Blossom Dish, Crane-shaped Place-mat, Pepper Shaker, Heart-shaped Napkin Ring, Card Stand, Photo Frame, CD Cases, Wallets, Business Card Case, Pencil Box
With this book, you can create a wonderful assortment of items for your home or to give as gifts.  Imagine the surprise when these wonderful items get opened!!
Supplies
Now that you have perused some incredible books to utilize to learn origami, what do you do next?  How do you find the proper supplies for these crafts? Here are some options:
Global Art Folia 6-Inch by 6-Inch Origami Paper, 10 Colors, 500-Pack by Global Art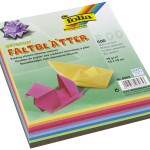 Japanese Origami Folding Paper Case Box #4006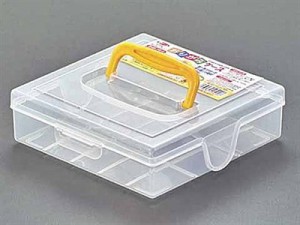 Happy Paper Crafting!!