The holidays are coming, are you ready? Do you give your handmade items as gifts or do you purchase your gift items?  What creations work well for gifts?
For me, even though I make jewelry, I tend to crochet scarves for those close to me.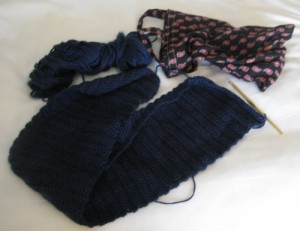 Firstly, not everyone wears jewelry, and even if they did, not all jewelry is suitable for everyone.  Scarves on the other hand, can easily be made to suit each individual person.  Thus, they are quick easy products to make as gifts. Since I find them easily portable, I can finish a couple of scarves in a relatively short time.
When creating your gifts, do you customize colors and styles for each individual or do you do one for everyone? Me, I try to customize my gifts as much as possible.  Here is a perfect example: a friend of mine loves purple, so I will probably create  a purple scarf for her.  It definitely makes it easier than trying to figure out what to get for someone.
What about you? What are some of your  go to holiday gifts? Do you have something specific you make each year or do you change it from year to year? Do your gifts represent you as a crafter, or are they different for each individual?