What is passion and how do you find it?  Once you have found it, how can you use it to live your best life?  These are some questions that have been asked for years.  Everyone has different goals, dreams and passions.  No two people are the same and you should not gauge your life based on someone else.  You need to live your own life.
What is passion?
First, here is a dictionary definition of the word, from Dictionary.com: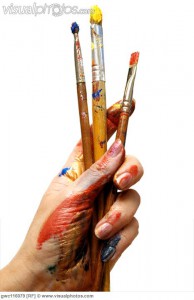 1. 
any
powerful
or
compelling
emotion
or
feeling,
as
love
or
hate.
2.
strong
amorous
feeling
or
desire;
love;
ardor.
3.
strong
sexual
desire;
lust.
4.
an
instance
or
experience
of
strong
love
or
sexual
desire.
5.
a
person
toward
whom
one
feels
strong
love
or
sexual
desire.
6.
a
strong
or
extravagant
fondness,
enthusiasm,
or
desire
for
anything:
a
passion
for
music.
7.
the
object
of
such
a
fondness
or
desire:
Accuracy
became
a
passion
with
him.
 From this you can see that passion is just a burning desire for something.  How you do find your passion or burning desire?  Over the course of the next couple of weeks, I will be providing information on how you can determine what your passion is, can be with regard to utilizing materials for a craft, discovering something new about yourself, coming to terms with what you are truly looking for out of your life, and then figuring out how to incorporate your passions into the life you are living so you can live your perfect life.

Finding your passion
In order to find your passion, there are a few questions you should ask yourself.  Remember when doing this, be as honest as possible.  You might be surprised what you discover in this assignment.  Also, remember that there are no correct answers. Whatever you determine is right for you.
Questions:
1. Am I completely happy with my life right now?
2. Is there anything I might want to change to make my life better?
3. What is right with my life? What do I not want to change?
4. Is there something I love to do, that I could do all day for free and still feel wonderful about it?
5. Does the craft I do provide me with a wonderful feeling?  Or is there something else new I would like to learn?
Again, there are no right or wrong answers to these questions.  This is just a starting point. Over the next couple of weeks, I will be posting more about how to create your ideal life through whatever craft you participate in, and how to determine which is best suited for you.  Stay tuned! Please comment below and let me know if this information is helpful to you!  I certainly hope it is. Also, if you are so inclined, I would love to hear about your results when going through this project.  You never know what you can learn about yourself with this process.