Ok, so you have used the previous questions and started thinking about your passions.  You have a handle on what they are, and realize that you might need to make some important changes in your life in order to truly live your ideal life.  But………how do you actually do that?
What is an ideal life?
To each person, their ideal life is totally different.  You might be living it now, or you might realize that you need to make some changes.  In order to identify what your ideal life is or would be, here are some questions you need to ask yourself before you move forward.  Yes, I know, I am having you think more than you have in years, but there is a good reason.  And here it is: The only way to make the necessary changes is to truly know what needs changing! Just jumping in and making changes will not amount to anything if you are changing the wrong things!
Questions:
1. What is going right in your life right now?
2. What would you like to change about your life?
3. Of the things you want to change, what specific changes would make your life better?
4. If you could live your ideal (dream) life, what would it look like?
5. Where do you envision yourself in 2 years, 5 years and 10 years?
6. What role in your envisioned life do your passions play? Are they the main focus, a continued hobby, or your financial lifeline?
7. What are the negatives in your life right now that you would live more securely if they were no longer part of your day to day life?
8. Once you have identified the negatives, are you willing to do what it takes to remove them from your life?
The continuing journey…….
With this set of questions, we are taking the second step to identifying and crafting your ideal life.  Remember that Rome was not built in a day and that your ideal life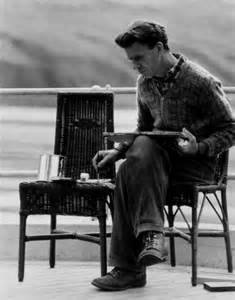 does not need to be a dream, but can be a reality.  However, it does take time.  Really think about your answers to these questions.  Just like with the questions about your passions, make sure to write down your answers so you can review them at a later time.
Again, there are no right or wrong answers, only the best ones for you!  No one is grading you on how you answer.  However, your life will start changing for the better once you make the decision to shift your focus from the life you are currently living to the one you truly desire to live.
As always, please comment below.  I love hearing how my questions are helping you to identify your passions and how you can make your life better with them.  And stay tuned!! Much more to come, including an entire program in identifying, and using your passions to craft your ideal life!